Net Promoter Score (NPS) is directly routed to customer retention. Any industry may it be E-Commerce, Insurance, Financial services or Mobility, heavily relies on customer loyalty. As quoted by Shep Hyken, "Satisfaction is a rating, Loyalty is a brand" truly speaks of how giants like Amazon, BMW, Apple and others have had a huge success in the market share by attaining customer loyalty.
One such metric that measures the customer loyalty of a company is the Net Promotor Score (NPS). NPS is measured by asking their customers a very simple question on how likely they are willing to recommend your product/service to others on a scale of 0-10. 
So why is Net Promoter Score so important? According to the Nielsen Report in 2015, 83% of online respondents said that they trust the recommendations of friends and family. Secondly, London School of Economics derived a correlation between NPS and the revenue. As per the study, with an increase in Net Promoter Score by 7, the revenues were expected to increase by 1%. Thus, it is evident that NPS has a huge impact in driving the businesses across various industries.
In this article, I will briefly summarize on how NPS is calculated and recommend 5 strategies that will help you achieve a higher NPS score and thereby win more customers.
How is Net Promoter Score calculated?
The 1st step involves asking the customer to rate the recommendation of your product or service to others on a scale of 0-10. Based on the responses the customers are categorized into 3 personas: namely, Promoters, Passives and Detractors
Promoters: These customers have rated your service from 9-10 which indicates that they are in love with your offering and are highly likely to recommend it to others.
Passives: These customers have rated you between 7-8 indicating that they are happy with your service but may or may not be periodic buyers. They are not highly loyal and might go to other competitors.
Detractors: These are your unhappy customers and have rated you between 0-6. They are not satisfied with your services and are likely to give a negative suggestion about you to others.
The 2nd step involves calculating the percentage of promoters and detractors and subtracting them from each other. This gives a NPS score which ranges from -100 to +100.
NPS= %(Promoters) – %(Detractors)
5 strategies to increase your NPS:
1. Setup a feedback system and collect Net Promoter Score:
The most crucial and basic step of understanding the customers is collecting feedback through surveys or interviews. Feedback could be collected through multiple ways, like contact forms, website widgets etc. It is required to ask for a NPS rating followed by an open-ended question that helps the customer justify their rating.
2. Engage your Promoters:
As promoters drive your business passively, it is time to put them to work. According to the 2017 Temkin research, promoters are 4.2 times more likely to buy again, 5.6 times more likely to forgive a company after a mistake and 7.2 times more likely to try a new offering compared with the detractors. Thus, it is required for you to provide them with an opportunity to help you grow your business. This could be done in several ways. As mentioned by 'Jim Bass', Firstly, by increasing your reference programs. For instance, financial companies like Commerzbank offer a 100 EUR bonus on referral. Secondly, by making use of webinars, white papers and testimonials from the promoters.
3. Regularly analyse your feedback to improve Net Promoter Score:
This perhaps must be the most crucial and important strategy of your process. Here you have an opportunity to convert your detractors and passives into promoters and this could be done by hearing them out. Analysing feedbacks from all channels will help you realize the pain points of different customers. Analysing thousands of feedbacks manually can be troublesome and thus it is recommended to employ a software that helps you analyse feedback and provide insights. Pyoneer is one such software that analyses feedback through the power of AI and provides you actionable insights quickly. Since Pyoneer is a SaaS, you could now analyse the feedback at any given time, as many times without any external support.
4. Reinvent and Redesign your products and Services:
The goal should always be to provide the best customer experience for your users. This might involve redesigning your offerings at regular intervals and may include reinventing it with additional functionalities and features that increases your customer satisfaction. As per PwC 2017 research, 60% of CX leaders see larger returns from CX initiatives relative to other initiatives in their organization.
5. Set up a NPS officer for each product/service line:
Within the value chain model, the company has various functions like R&D, Manufacturing, accounting, Marketing etc. The dissatisfaction of the customer may not always be related the fault within the product but might be due to the services he/she received from other departments. For instance, the sales team did not communicate with the customers effectively. In such cases, it is required to appoint a NPS offices who identifies the root cause of the concern of the customer and thus rectifies the operations of the respective department within the organization.
Conclusion:
There are few companies who are still unaware of NPS and have not implemented the net promoter system within their customer experience metric systems. While NPS is not extremely complex process to implement, companies have to employ it as it is a major driver of business growth.
Over the last few years, we have seen the use of data analysis take centre stage for key decision making by enterprises all over the world. It has continuously been proven that the importance of data analysis by businesses to understand their customers better, optimize their marketing strategies and develop products cannot be overstated.

As a consequence of the implementation of Data Analysis techniques for studying trends and making forecasts, companies have not only been able to set more and more ambitious goals but have also succeeded in meeting them more often than not. Therefore, one can safely argue that using Data Analysis is not just a choice, but a necessity when it comes to running a business successfully in modern times.
If you ask any business owner for tips on how to run a successful business, the most stressed upon point would arguably be, "make sure the customers are satisfied". However, in this digital era where you can potentially have millions and millions of customers from all around the globe, making them feel like they made the right choice by buying your product is easier said than done.
Enterprises do have multiple channels of garnering feedback from the customers though (thank you Internet!), and modern data analysis techniques can thus be employed to make sure you do not miss out on any customer insight. By evaluating client responses, you as a Sales executive can cash in on your product's strengths, and make amends to any weaknesses that it might have to attract more customers, hold on to the existing ones and enhance your customer satisfaction levels.
2. Optimizing Sales Forecasting with Data Analysis
One of the biggest challenges that companies face these days is predicting how much of what is needed by whom in which sales region. Due to a variety of factors such as fluctuating market trends, an increasing number of market entrants (in most cases) and volatile nature of customers, making fully accurate sales forecasts is almost never possible. Even the most thorough forecasts are not a 100% precise, and that leads to either overproduction, and therefore wastage of product, or incomplete coverage of overall market demand leading to a loss of customers.
Modern data analysis techniques allow enterprises to observe trends, while taking into account ambiguities such as outliers and seasonal effects to create forecasts which reflect the actual market situation quite closely. Sure, even the forecasts done by data analytics are not completely accurate, but they still produce far better results than conventional methods in a fraction of time.
3. Staying ahead of the curve by Innovating
Just in the 21st century, we have seen giant corporations fall from grace only because they failed to keep up with the competition in terms of innovation and R&D. Nokia's example shows that even if you cover a vast majority of market demand at one point in time, you would fail to maintain that advantage as a best case, or lose your customers altogether as a worst-case scenario, if you do not capitalize by innovating.
Then again, who is to know that in what direction should you invest to innovate; here is where data analytics once again comes to the rescue. By regularly getting customer feedback about their changing needs and preferences, you can manage to channel your resources in an efficient way so that your product keeps up with changing market demand, and you stay ahead of the competition.
4. Better Strategy and Decision making
In today's dynamic market, it is critical that a salesperson is well aware of how their products are performing in the market. It is totally understandable that all products cannot do exceptionally well owing to the sometimes unexplainable predilections of customers, however, it is still essential that an enterprise reacts in an agile manner to tackle such varying performances of its products and devise a strategy accordingly. This is where data analysis comes to the rescue once again!
By evaluating the sales numbers for its different products, a company can either carry-out an advertising campaign for the poorly performing products, make pricing decisions or discontinue them altogether. In this way, data analytics can help to keep a company's market reputation intact and cut losses significantly.
5. Saving (a lot of) money
While we are on the topic of cutting losses, lets talk about how data analysis techniques can help optimize operations, achieve targets more efficiently and therefore ensure more effective spending of capital. It is very well-documented that the teams that produce best results are way better at diagnosing performance inefficiencies, analysing them and resolving them as compared to their competitors.
Data analysis can also be used to make sure that you spend money in the right way by targeting the right audience in a marketing promotion for example, rather than selling a wrong product to a non-interested customer-base and throwing away your money as a consequence.
All in all, data analysis finds applications in all kinds of departments at all kinds of enterprises. From marketing to customer experience management to charting out an effective sales strategy, data analytics has become an absolute necessity for smooth running of a modern-day corporation.

Want to know more? – Visit us at www.Pyoneer.io
Customer centric experience is important for the success of businesses in the current era. Especially when customers in just a few clicks can discover the alternatives to your product, price and features – it becomes necessary to adhere to these beliefs. Today, customers have the power over your product. This shift in the power is noticeable exponentially over the last few years. Customers today have a wide array of choices available on the market and can easily find information available on the internet to switch product decisions the second they face failure.
Therefore, customers are more demanding than ever before today. They are willing for a special treatment through customer experience services which makes them feel valuable and appreciated. Apart from the product itself they look forward to an excellent customer delivery better than any of your competition.
1. Resonate with your customers
It is always better to connect with your customers and understanding them is your first step in the journey. Adapting and implementing digital intelligence and smart ways to be able to reach the right customer at the right time & place is the advanced practice to connect with them. Connect with the customers regularly via touch point sources like chat, email, phone calls and messages. In today's era, there are plenty of valuable means of connecting with the customers. For instance, Slack measures customer support teams on their ability to respond to inquiries in a human way, rather than based on tickets resolved. This can help people to not feel like they are in the waiting line, eagerly waiting for a response. Instead, feel valued and experience a personal customer experience that makes them want to come back for more.
2. Regular audit of marketing, sales and operation data
Past customer data is helpful in revealing customer information and their perception of your product. Any index that is not measured cannot be improved. It therefore becomes important to track customer data performance and improve on it. It can help in making your product and service centered around the customer and will develop long-term relationship with customers.
3. Take Market Research Seriously:
With the help of the insight knowledge and data from customers, your team can analyze innovative market trends and take actions decisively: Provide tools, training, incentives and other methods to align more of the workforce to high-performance behaviors, and speed the transition from product-focused to solution focused sales.
4. Embrace Customer data
The insights from the customer data in terms of their buying behavior, interest in particular products and engagement will help in highlighting opportunities and barriers. It will help to understand the context from consumer's point-of-view. This shall identify opportunities to create product and services that work best for your customers. Additionally, create roadmaps by highlighting the ideal customer that you'd like to target. Based on your most loyal customer, aim to deliver customer centric products promptly.
5. Assign teams dedicated to implement roadmaps
Lastly, once you've prioritized where to get started on your implementation road-map, a dedicated team is required to get things into action. A special team force will be able to allocate their maximum time in analysis and implementation of the strategies for a customer centric approach. As Steve Job said "You know, great things in business are never done by one person. They're done by a team of people." Let the experts do their job!
We hope this article will help you to implement the customer centric approach irrespective of your type of business.
Interested? — Pyoneer.io – Helping companies to hear their customers
AI & Machine Learning has been quite popular for years now and have evident impact on society. A classic example is that of the autonomous driving. It is insane to see how safe AI can (in exceptions like these) prove to be than humans. But there are several subconscious ways that can prove to be far more beneficial to a larger crowd, one of them being enhancing customer experience definition which most companies fail to do satisfactorily.
Customer Experience is the root of digital transformation. Therefore, every decision made must always boil down to this acceptance criteria. One must train to serve to only the customer, even if the product is a brainchild of his creativity.


1. The Customer will always be at ease:
My Honda's wipers stopped working recently. I assumed it was a physical issue but it turned out to be a technical failure. When I narrated this to a friend who drives a Tesla, he told me he once experienced the same with his car. However, with the touch of a button on his in-car customer portal, they fixed it right away with a software update. Now that's the power of AI enhancing customer experience.

Do you know? The majority (66%) of adults feel that valuing their time is the most important thing a company can do to provide them with good online customer experience. You can only achieve this standard of customer experience definition with the power of AI.
2. Customers, more Power to You:
Want a cab? Just call for it, from your sofa and not from your streets. Want your favorite food? Ask for it from the comforts of your dining room! With smart homes increasingly becoming an important part of every household, all of this is possible solely because of the power of AI. This has dual advantages to it: Firstly, it increases revenue for businesses as more and more people use their services than ever before. Secondly, customers prefer comforts on a daily basis which further enhances customer experience.

According to a survey by Gartner, when it comes to making a purchase, 64% of people find customer experience more important than price. Especially in crowded markets, it's a safer bet to compete on CX than on price.
Ever wondered how useful it could be when Netflix suggests you your favorite movies according to your choices? Or when Lieferando or Zomato suggests your favorite restaurants according to your choice of food? As the AI learns your regular habits, it focuses on enhancing your customer experience definition by making your life easier.

But this can be a very sensitive area to personalize experience as some users may find this a data privacy issue. Thus companies must keep in mind to strike the right balance in subtly enhancing the experience
4. Scaling Customer Experience has become a whole lot easier with AI: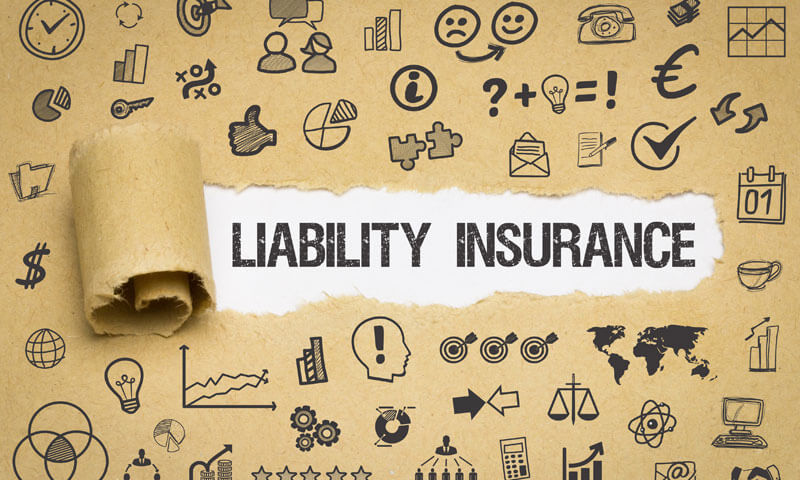 Companies who invest in great customer experience are coming out on top. You can differentiate from competition by providing an exceptional customer experience — not just trying to compete on price. But to scale in this field, especially if you are a big company, you need to unleash the power of AI.

In the past five years, U.S. auto insurance carriers that have provided customers with consistently best-in-class experiences have generated two to four times more growth in new business and about 30% higher profitability than their counterparts with an inconsistent customer focus, in part because satisfied customers are 80% more likely than unsatisfied customers to renew their policies.
5. Analyze customer feedback from all channels with the power of AI:
The least that customers want today is to wait and the most needed is a personalized solution to their problems. With the help of AI, you can achieve both of this simultaneously especially when customers communicate problems via multiple digital communication techniques. As Krisitin Smaby rightly said, "In an era when companies see online support as a way to shield themselves from 'costly' interactions with their customers, it's time to consider an entirely different approach: building human-centric customer service through great people and clever technology. So, get to know your customers. Humanize them. Humanize yourself. It's worth it."

So what's keeping you waiting? With Pyoneer.io's self-service solution, you can achieve all the above points mentioned effortlessly. Stay ahead of your competition by identifying issues in your sectors before them and get actionable insights instantly!

Want to know more? Close the feedback loop by visiting us at Pyoneer.io
Every company ideally wants to listen to their customers, but as humans can we really be good listeners? Especially at a time when we're so driven by customer feedback analytics, is it easy to comprehend what they want from us?
Keeping your customers happy is the new form of marketing. A growing number of companies today are taking money out of actual marketing and investing it in a better customer experience to let them do the marketing. A whopping 73% of companies with "above average" Customer Experience maturity perform better financially than their competitors. But how are these mature companies able to achieve this success? Especially when they have tons of voices filled with unexpected issues? Simple answer: Actionable Insights
What is Customer Feedback Analytics?
Over the years, companies evolved, technologies developed and people grew familiar with the power and practices of feedback. In the race of this competition between firms, only those few succeeded that gave power to customer far better than any rival close to it. Amazon is well applauded for its excellent customer service and has used one resource effectively to catapult itself ahead of the race: Data.
Feedback in itself is data, which can be your single source of truth to success if used efficiently. Customer Feedback Analytics is that tool which serves your purpose of interpreting this noise and conveying to you what exactly your customers want. With the power of Artificial Intelligence today, one can comfortably analyze data without scouring through endless feedback and guesstimating solutions.
A new feature launched in any product is bound to receive feedback during its entire lifecycle. For example, you have mastered creating an app on the iPhone, but recently released its feature on the Apple Watch. It is not only important to roll out updates to bring this app into perfection, but also essential to measure and see the performance of improvement over time. This allows you to dynamically view how effective your efforts have been over time and what move had the greatest impact in resolution.
2. Understand emotions of your customers:
With Customer Feedback Analytics, group your feedback data into categories of your product features, and understand what drives your customers. Is that new feature update on Tap-to-pay making them feel "happy" about it? Or they "angry" with the fact that it makes them feel less secure about their wallets? Maybe they are "surprised" that the payment can be done so seamlessly. And the best part is, since you're driven by data, you can see real-time how many of your customers love/hate your new feature!
3. Drive your solutions with Data:
Be more informed about your solutions. Instead of guessing and coming up with personal opinions about what works better for your customers, listen to what customers actually want from you and develop on it to achieve your goals.
Do you know that every $1 invested in UX results in a return of $100? In the field of technology, it is user experiences that drive loyalty within customers. Most of the feedback coming from customers in this field is primarily relative to how their experience has been with your product. Know where you lack on your art, listen to their comparisons and innovate with beautiful experiences.
The best part is that Customer Feedback Analytics can easily be achieved without any effort today. With Pyoneer's AI magic, the tool automatically scours through multitudes of your feedback data, and gives you a statistical, emotional and well informed analysis of what your customers actually need from you. With easy integrations to AppStores and Email services, your onboarding to our services can be done in no time!
Want to know more? Visit Pyoneer.io
User experience is not only important to startups and corporates but also governments. The new technological dependency and demand have urged the government to adopt smart user experience ideas for its citizens. Modification and modernization from the governments are appreciated by their citizens.
The Netherlands has a good example when it comes to listening to its citizens and applying smart user experience ideas. A Dutch town has installed traffic lights on the pavement, thus introducing an unusual way of trying to keep smartphone-addicted residents safe. Bodegraven is the city in the Netherlands that has put strip lights on the floor at a pedestrian crossing, so the people who stare at their phones all day can see them. This smart solution will prevent pedestrians from accidents. Similar solutions can be seen in Warsaw, Poland, or Ausburg, Germany.
It is not a surprise anymore that we, people, are getting more and more addicted to technology and to our smartphones. We can either change this behavior or adapt to it. The Netherlands seems to have understood that it is way more difficult to change the behavior of its citizens than to adapt to it. Smartphone addiction is here to stay with more apps developed and used each day. Whether some think this is for the best and some for the worst, we can't really change it. This is why we must adapt.
However, the Netherlands is not the only country that is adapting to this new way of living. In Chongqing, China, the city authorities have designated a 30 metre (100ft) "cellphone lane" for people who use their phones while walking.
And so does the UK, which is the first country in Europe to have introduced slow lanes for smartphone users. The two adjacent 75-meter long (247ft) 'safe lane for mobile phone' have been installed in the Spinningfields district of Manchester city center. The 250 ft lane comes after research showed 75% of British pedestrians admitted bumping into somebody while on their phone.
Understanding the citizens, their behaviors, and needs is necessary in order to provide them with a better lifestyle. This can be appreciated by the citizens and of course, it is beneficial also for the governments. If citizens are happy there will be a high rate of well-being and satisfaction within the country and low immigration rates. Citizens should also give suggestions or feedback which can help the governments to enhance and improve in the longer run.
Similarly, true asset for your business are happy and satisfied customers. Their valuable feedback is a driving force for more betterment in your product and to compete in the market. Every single step or an effort taken to further enhance and provide ease to the customers is noticeable and appreciated by them. It even attracts new customers to experience the product which has some enhanced features.
Are you a start-up or a corporate looking to provide a better user experience but don't know where to start? We at Pyoneer help you gather feedback and listen to your customers' needs so you can provide them with a better user experience We are fast, smart, and everywhere. Try Pyoneer today!
Let's face it, the coronavirus pandemic has torn apart economies and supply chains. With this downturn, not only companies, but even people who have faced job losses are better equipping themselves to face the imminent. We are here to help you reinvent your business in 7 ways after the Coronavirus crisis.
1. Reinvent your business by taking it online
Every traditional business has succeeded only by taking advantage of the internet. Going online helps you reach a greater consumer base, as well as position yourself to better serve your customer needs. With the ability to understand customer reviews and share them, you can implement changes in your products, boost marketing and establish a larger footprint on the internet. A lot of companies are slowly realizing this during the coronavirus pandemic and going online!
2. Be Data-driven
Management thinker Peter Drucker is often quoted as saying "You can't improve what you can't measure." What he means to say is that you wouldn't taste success unless you know your progress. As companies have grown to realize the importance of data, it becomes essential for us to become resourceful with knowing what happens in the company both internally and externally, and tracking with metrics helps us better improve in those areas.
3. Know your audience
Coronavirus has left a permanent impact in the way people lead their lives today. Observe the shift in consumer interest. For example, your target audience who were fond of your high definition monitors may have now shifted from a younger audience (who now face potential job losses) to much older ones who are slowly getting acquainted to Zoom and other video calling portals (and may have the money to buy, saved from retirement funds and pensions). Learn to observe these changes with customer response, fuel your revenues and thus reinvent your business after coronavirus.
Do you know, U.S. companies lose more than $62 billion annually due to poor customer service? As a matter of fact, news of bad customer service reaches twice as many ears as praise for a good service experience. It is therefore important to cater exactly to consumer needs which can be achieved by listening to them effectively. For instance, coronavirus has instilled a sense of fear in consumers so retail businesses are finding innovative ways to make their shopping experience safer!
5. Find effective ways to listen to your customers
There are many ways to collect information: Customer interviews are insightful and deeply valuable, but they can be time intensive and biased. Product analytics data, on the contrary, is highly unbiased but also large in quantity. Your goal must be to effectively understand your customer needs, which can only be achieved by collecting 'Qualitative' information and acting upon it.
6. Reduce customer churn and keep them engaged
Successful billionaire Elon Musk who is often notorious for his activity on Twitter once helped solve quite a big concern of steering wheel wear by a suggestion of one of his customers. The customer tweeted for a program update to automatically move the seat behind and reposition steering wheel once the car was in park mode to improve ease of accessibility. The suggestion was acknowledged and implemented by Musk, thus retaining his customer. However, not everyone is Elon and quite honestly have the time to read tweets as tickets and therefore you must implement effective ways to retain your customers too!
7. Implement Tech upgrades to keep Communication Flowing
Collecting information from customers can be easy, but achieving quality in your response, well that can be made easy too! At Pyoneer, we leverage Qualitative data at scale, which was not possible before (time-intense, difficult for large teams etc.). While quantitative data is valuable and tells the current "WHAT" is going on, qualitative tells you "WHY" from the customer perspective. With our customer O2 – Telefonica, Pyoneer not only helped save 95% of time to analyze customer feedback, but the insights also allowed them to identify product issues 4x faster and cut time-to-market of required products by 50%.
We hope this article will help you reinvent your business after Coronavirus crisis.
Interested? — Pyoneer.io – Helping companies to hear their customers
If you want to deliver a great product or service to your customers, then you better read through these fascinating User Experience facts.
Developers spend 50% of their time fixing issues that could have been avoided.
Instead of trying to make your product perfect from the first try, why don't you plan ahead, test, and ask for feedback? This way you can iterate and make all the improvements you need without releasing it yet. Save yourself some money and time.
Fixing a problem in development costs 10 times as much as fixing it in design, and 100 times as much if you're trying to fix the problem in a released product.
Better plan ahead than fix issues later right?
85% of issues related to UX (User Experience) can be detected by performing a usability test on a group of 5 users.
The recommended dynamic for an efficient user experience study is testing three or four sets of users, one set at a time. With each set consisting of five users, this comes out to no more than 15–20 people in total. That's all you need. 15 people to test your product or service to improve their user experience, and your product or service.
Only 55% of companies are currently conducting any user experience testing.
Even though UX testing has been proven to be essential when it comes to releasing a new product or offering a new service, most big corporates don't apply it. Why? Because often they are used to the old way of doing things and they believe it takes lots of effort and costs to conduct user experience testing. What they don't understand is that the costs will be way higher later on if the product did not solve the customers' needs.
(Skyhook)
You are 276.74 times more likely to climb Mt. Everest than click on a banner ad.
Okay, this is an exaggeration and probably should not be part of these user experience facts, but you know what we mean. Banner ads are kind of old school nowadays. Studies also show that those who do click on them tend to be less educated and poorer.
420 million people around the world use ad blockers, and poor user experience caused by ads is the most cited reason.
I bet you have an ad blocker installed, don't you? People usually get annoyed by ads, especially when they are disturbing their activity on the internet. That's why making sure ads don't disrupt the users' activities on the website should become a part of UX best practices.
(ClickZ)
63% of people would consider messaging a chatbot to communicate with a business or a brand.
Chatbots are always available, and provide your customers with answers quickly and are cheaper to install and maintain than hiring workers. For some, it feels even more comfortable. However, situations communicating with a human provides a far superior website user experience in some cases.
(Mindshare)
Only 1% of users click on slider content.
The carousel was once very famous. According to website user stats, the decline is completely warranted. To encourage user engagement, it might be wiser to turn to other options such as video content, infinite scrolling, or replacing your stock images with "real" ones.
(Erik Runyon)
70% of users look at lists with bullets while only 55% look at lists without bullets.
Nowadays a lot of information is provided and people have to be selective with how they use their time. That is why scrolling through the most important information is what most of us are doing. Maybe you are not even reading this paragraph right now because the bullet point was clear enough to you and you don't have much time available. All good, I understand.
(Red Website Design)
Intentional and strategic user experience has the potential to raise conversion rates by as much as 400%.
In an article containing this statistic, published by Forbes, user experience is mentioned as a key tool for influencing the leads visiting your website in the limited time during which opinions form and decisions are made.
(Forbes)
Visual data is processed 60,000 times faster by the brain than text.
See it by yourself.
(Mainstreethost)
BONUS FACT: Gathering data and feedback from customers and analyzing it, is not easy.
That is why you can start using Pyoneer to do that for you. With the help of AI, we provide you with the best data analysis. Start listening to your customers today!
We hope you found these User Experience facts helpful!
The way companies build successful products has fundamentally changed.
Methods like Lean and Agile Design thinking are applicable on new technologies like smartphones, social network or cloud computing. It have enabled tech-giants like Apple, Google or Amazon to become the most valuable companies in about 20 years.
This is the first article of my series "Lean Innovation — How to develop successful products today". It's about the shift of innovation and product development methodologies over the years.
All these changes happened due to the way how people consume their products. To deal with the change of people's behavior and product expectations, companies had to shift towards more flexible practices. This shift is from the staged waterfall to Agile to Lean and Design thinking methods which is more customer-centered practice.
Although still about 95% of large organizations use a Waterfall approach for developing new products. Whereas leading companies apply lean and design methods to develop new products.
Waterfall (1970s)
The Waterfall method is a sequential development process. The progress flows steadily towards the goals (like a waterfall). It requires fully planning of projects deliverables and development activities in advance.
Changes are expensive especially in later stages, as most of the time and effort is spend during the design and analysis phases. in order to move over to the next phase, clear goals at the each phase are need to be achieved. This prevents customers to review and feedback on projects before the final release. Projects are less flexible about accepting feedback. Although Waterfall is a less flexible approach, it is more beneficial for teams that need to execute "the plan" — on time and within budget.
Agile Design Thinking (1990s)
With the rise of the internet, the long development cycles of Waterfall were no longer capable to plan ahead what people need. With the globalization and the new economy of online businesses competition has led to a lot more competition than before. As companies are forced to react on market trends in the middle of their development cycles, a more flexible product development process is a major requirement.
Agile refers to a manifesto, published in February 2001 by 17 software developers, to discuss about lightweight development methods. It is based on an iterative approach, instead of an in-depth planning at the beginning of a project like Waterfall. Whereas in an agile method, teams always adjust the scope of work to ensure that the most important items are completed first.
The goal of each iteration is to produce a deliverable of working product. The constant feedback from the end users enables Agile to react to changing requirements. Therefore, these methodology is the right choice for projects when it comes to manage and reduce the risk of changing requirements.
Design Thinking (2000s)
Also known as human-centered design, Design Thinking as a concept has been around for a while under different names (e.g. user-centered design, service design). Design thinking has come into vogue because of its beneficial problem-solving technique and its scientific method. The popularization of the Design Thinking process and methodology is related to approach by IDEO in 2001.
"Design thinking is a human-centered approach to innovation that draws from the designer's toolkit to integrate the needs of people, the possibilities of technology, and the requirements for business success." Tim Brown, Founder IDEO
This "designer's toolkit" is the application of methods and processes which are conventionally associated with designers — think creativity, the flexibility of ideas with a clear understanding of people's behaviors and needs. Design Thinking is a structured process, that consisting of 4 fundamental phases.
Phases of Design Thinking
Beginning with the discover phase of a target group, the identified needs and problems will be synthesized to a few main insights. The insights are the foundation for the concept phase, where it is the goal to create many ideas. While the most promising ideas are going to be developed as prototypes. Prototype tests are the last phase and ensure that the solutions meet the needs of the analyzed target group.
Design thinking and corporate
Big companies lacks the ability to be creative and bring innovative products. They are unable to meet the needs and problems of their customers. Design thinking can fill this gap. Today, the majority of corporations operate with analytical thinking. This thinking prevents from creative "out-of-the-box" thinking, which is required for disruptive innovation.
This creative and especially "wide" thinking (some call it "crazy-thinking") is related to the term design. To innovate, businesses must have the capability to design. To design, an organization needs to fuse design internally to create a culture that fosters creative thinking.
The significant difference of Design Thinking is the placement of the customer at the center of every activity. Additionally, human-centered design emphasizes on experience over efficiency, as good experience is the motivator for people to interact with products.
Lean Design Thinking ( 2010-Today)
With the publishment of the book "The Lean Startup" by Eric Ries in 2011, innovation and product development practices have become "Lean". The goal of Lean Startup is to avoid developing products or service that nobody needs. The Lean process incorporates user feedback and early experimentation.
The methodology is known for the philosophy "fail early to succeed sooner". Failures are accepted as they enable learnings, which are often required for breakthrough success.
Lean methods are often called "customer development". The goal is to find out what cus­tomer want before actually building the final product. The principle of Lean is to build assumptions and hypothesis, which you're trying to test, while you make progress from the learning of your experiments.
What is broke?
Digitization and the enormous speed of change do no longer allow companies to simply build products without incorporating customer needs. In the past, delivering the wrong product to customers had led to failed projects. Today, continuously failing to deliver what customers need, leads to total business model failure. Nokia or Kodak are one of the two most famous examples.
Technologies like smartphones, cloud computing, and open source have enabled to build products much faster and cheaper. The barriers for creating products or entering into markets is lower than ever before. That means there is a lot more global competition today. And companies shall be obsessed with understanding customers and what they want. A customer can easily switch to other products. The impact of brand loyalty to consumer decision is declining with every year.
Design Thinking start now!
In fact, around 60-80% of all products fail within 1-2 years – because there is no customer need for it. While customer research binds resources in the early stage of a product lifecycle, it costs of product changes is exponentially much higher in the later stage of the development process! Often the whole product team is working on product changes to meet the requirements of customers. These painful product changes cost companies today millions in R&D.
Additionally, these product changes are often the reason why startups disrupt industries. As they are much faster in understanding customer needs and quicker in developing the right products for it! The time-to-market is one of the most important criteria for the success of products to avoid customer switch. As customers can switch to an alternative from a competitor.
Design Thinking by Always be validating (ABV-Method)
Lean and Design Thinking is an iterative approach focusing customers requirement. Customer engagement and feedback is the engine for making progress. Lean Product management uses the benefits of customer-centric innovation and combines it with agile processes. It helps to achieve optimal product-market fit in a much shorter time while it reduces product failures and expensive changes.
Lean Product Management is about to combine the principles of Design Thinking. And is always validating ideas and products to get products to market rapidly.
Design Thinking for Engage customers
In the new world, successful companies will have one thing in common: an exceptional understanding of customer behaviors and needs. As behaviors and needs are changing fast, the only way to ensure to build what customers need is to engage them continuously. True customer understanding is the foundation for long-term business model success.
Combine Lean, Agile and Design Thinking
Although Design Thinking, Lean and Agile can be applied alone, however the best results come from a combination of those approaches. As Design Thinking helps to gain insights into customer needs and behaviors, similarly agile helps to efficiently develop and deliver solutions in an efficient way. Use Lean practices and gain insights during customer or assumption testings. While you continue this build-measure-learn cycle you will get steadily closer to a successful product and a working business model.
Subscribe to the newsletter to receive the Lean Product Management series in your email. Visit the Pyoneer website, if you want to know how you can successfully combine Design Thinking, Lean Innovation and Agile with a software.
About the Author
Stefan is a passionate Lean Design Thinker. He is the founder of Pyoneer, a SaaS solution for Lean Product Management, which allows to centralize customer feedback or research, moreover it combines AI power to gain valuable insights on needs and problems to enable a data-driven product roadmap.
What do you think about Lean and Agile Design Thinking? What is your approach to successful product innovation? Leave a comment and help me to share this story! Give it a ❤ if you liked it 🐠